| | | |
| --- | --- | --- |
| PRIESTHOOD SIGN-IN | | |

HOME
|
SACRED TEXT
|
THE CHOSEN ONE
|
BLOG
|
JOINING THE PRIESTHOOD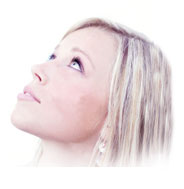 Have you been moved by The Universal Spirit and the message of Phasmatia? Do you want to help others find the path to the Light? Are you prepared to spend your life on a journey of enlightenment and continuous self-improvement?
If you answered "yes" to all these questions, then perhaps you are a candidate for the Phasmatian priesthood. In that case, please fill out the application form below, and submit it.
Be forewarned, however, that we receive many applications and most candidates to do not pass our rigorous admission standards and go on to the Phasmatian Clerical College. Nevertheless, perhaps you are destined to serve The Universal Spirit, and Her earthly surrogate, Sky Fisher, the Chosen One.